At Ascent, your child will…
– Understand The World As It Is –
Mindfulness
Whether in Spark or Discovery, we are inspired by Maria Montessori's methodology, rooted in mindfulness and awareness. From how you wash your hands to how you speak with others in conflict, mindful and intentional practices permeate through every aspect of life at Ascent. Through process and reflection, we strive to reflect on ourselves and increase awareness of our place in the world. With mindful choices, yoga, and intentional breathing to start each day, learners are equipped to more deeply understand their world.
– Prepare For The World That May Be –
Spark Play
Spark Play supports creativity, critical thinking, innovation, problem-solving and team-work while co-playing and cooperative playing with large loose parts outdoors. This intentional play time consists of materials that can be moved, built, designed, taken apart, and repurposed without a prescribed use. The Spark learners will spend up to 2 hours outside everyday in all weather!
Before beginning Spark Play, learners create Play Plans, setting goals each day. After their uninterrupted play, the children go inside for reflection period when they look at pictures of themselves playing and discuss their process as well as their plans for the following days as a group. This process allows for the development of not only self-reflection, but self-reflection in the context of how actions affect the individual as well as others around them. We see this as an opportunity to further empower our learners with independence within safe boundaries. This also sets up the foundation of great communication as the learners get in the habit of putting together and sharing their thoughts regularly.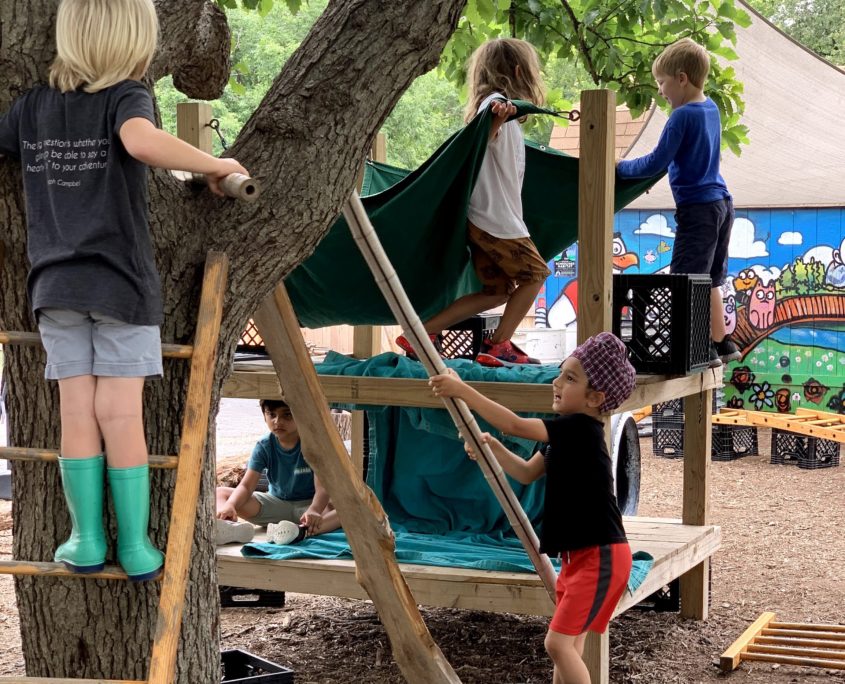 Field Program
We believe that clear thinking leads to good decisions, good decisions lead to the right habits, the right habits lead to character and character becomes destiny. This process begins with real-world experiences that challenge the status quo in each hero's life.
At Ascent, we believe in the power of the outdoors and getting young people deep into nature. We are excited to be partnering with The Expedition School to create a Field Study Program that supports our vision. The Expedition School's mission is "to provide the best quality outdoor education, safety training, and medical and aquatic support to the community." Through this field program each year, learners will have the opportunity to earn badges in various areas. This year, our badges include Kayaking, Climbing, Marine Science, First Aid, Water Ecology, Geology, Hiking, Birding, and Environmental Stewardship!!
– Create The World That Ought To Be –
Service Learning
All of the heroes at Ascent will have many opportunities to create the world that ought to be by giving back to our community in Austin and perhaps around the world through our Service Learning Program.
A learner-driven program, it is designed to present learners with the chance to dig deep and understand the needs of others as well as their own strengths in serving. Major themes will include exploring the traits of servant leaders, developing empathy to better serve the needs of others, and deep gratitude.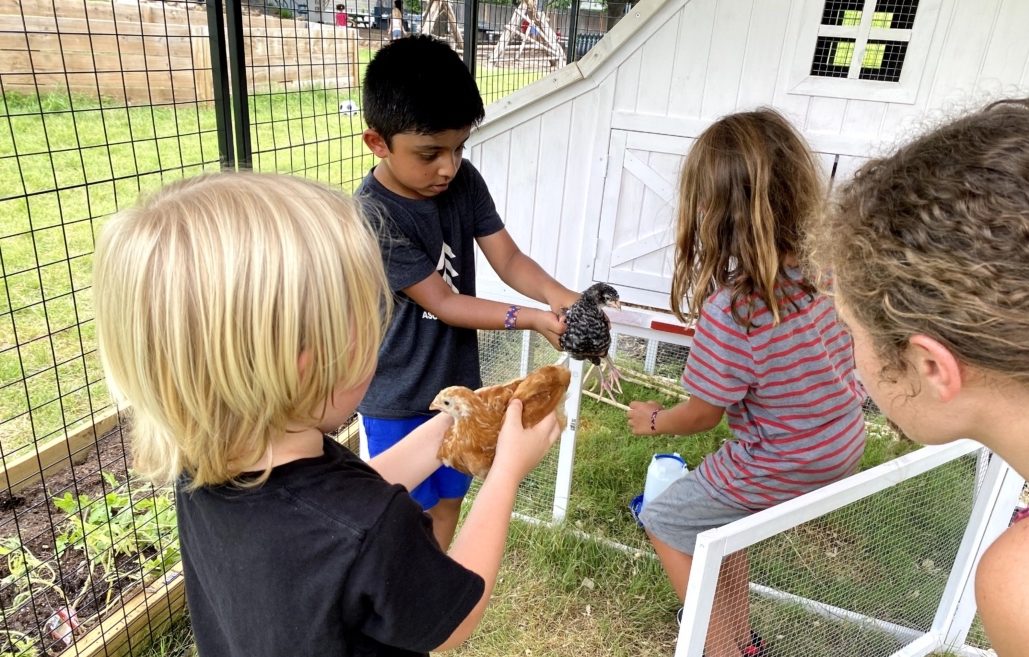 Ascent Academy Discovery (Upper Elementary) School Students have preferred seats if they make the choice of continuing on to the Middle School Studio at Acton Academy Austin.