Year 1. Session 1. Weeks 1 & 2.
Week 1 started off with a glimpse into the future. What might life look like in 2039? The Eagles listened to a story that included their heroes, favorite places, favorite foods, and even a soccer training program in Lima. At the end of this story, they learned and discussed the 2019-2020 Question of the Year: Is Truth Discovered or Created?
After listening to this version of the year 2039, they participated in their first official team-building game: Magic Tarp. The group was challenged to flip a tarp over to the other side without using hands, and if anyone stepped off, the team would try again. This was a very tough challenge indeed! Some fellow travelers wanted to give up, while others cheered them on, hoping to finish on time. Alas, they came very close but were unable to complete it successfully. The group sat together to debrief the challenge and participated in a powerful discussion on hero vs. victim mindsets.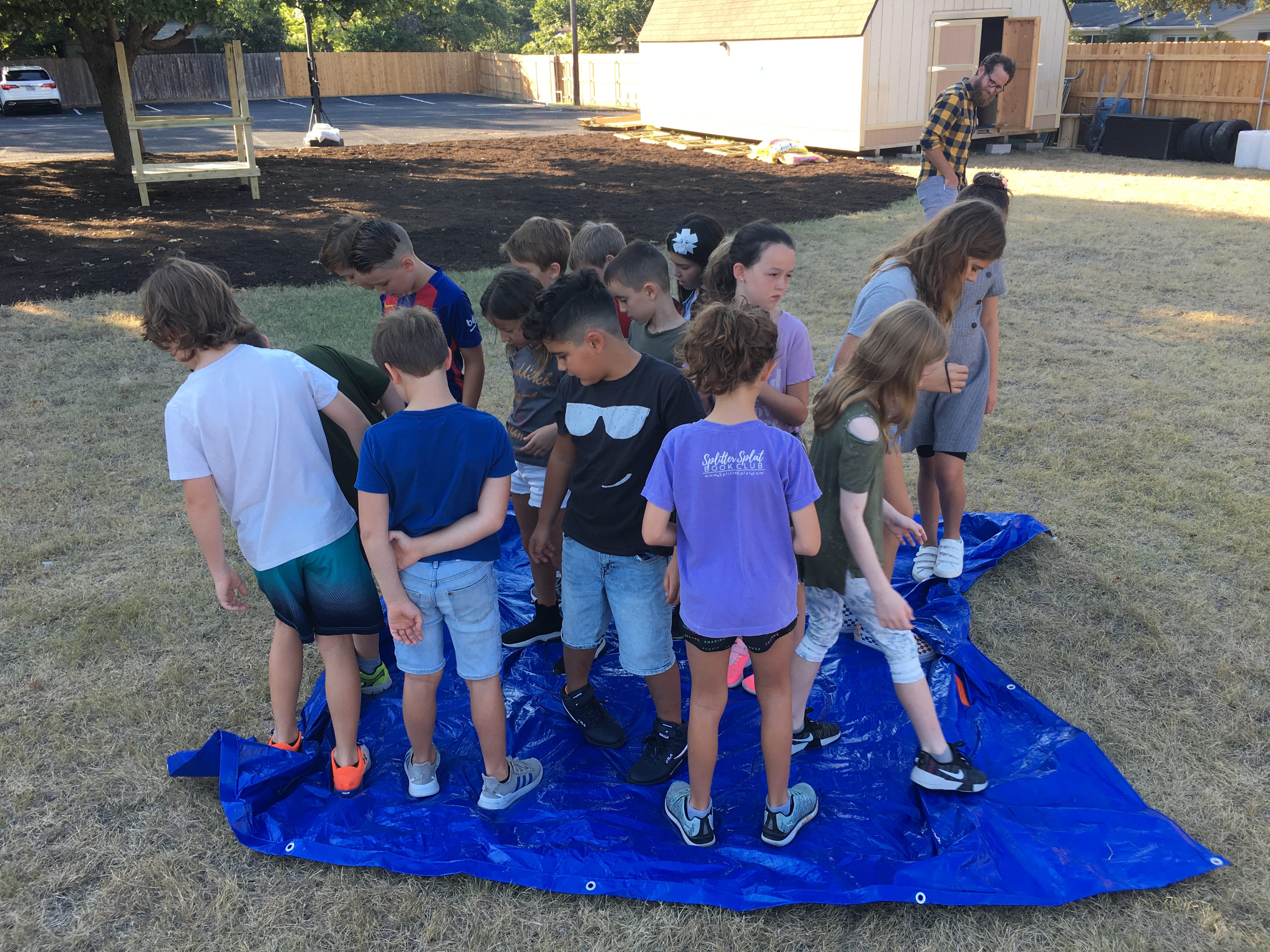 During the first week, the Ascent Eagles jumped right into their Core Skills by first completing a Technology Tools Challenge in pairs and then learning about S.M.A.R.T. Goals (Specific, Measurable, Achievable, Relevant, and Tough). Going forward, every time they prepare to complete individual work, they will set goals for themselves. Many Eagles are now learning what they are able to do in and hour or two and are becoming well versed in their learning programs.
After learning more about their individual work, the Eagles were challenged to a large group project: starting and completing a lip dub by the end of Week 2! They worked hard to choose and memorize a song, and then choreographed their parts with team members. Many parents have likely been hearing the words to, Best Day of My Life at pick-up each day. The Ascent Eagles will submit their video to the network-wide Acton Music Video Competition! As soon as it's ready, we'll be sure to share it with families.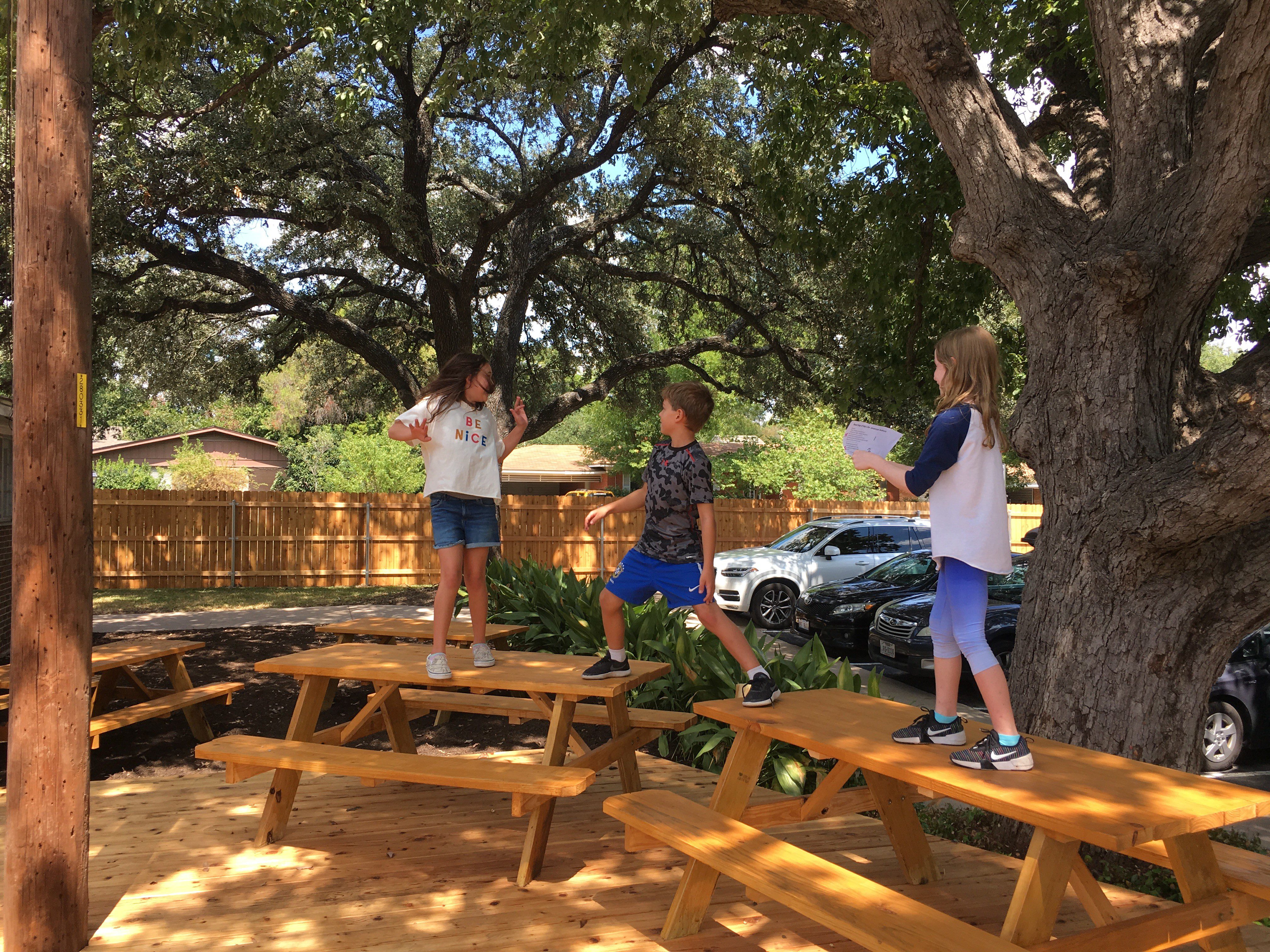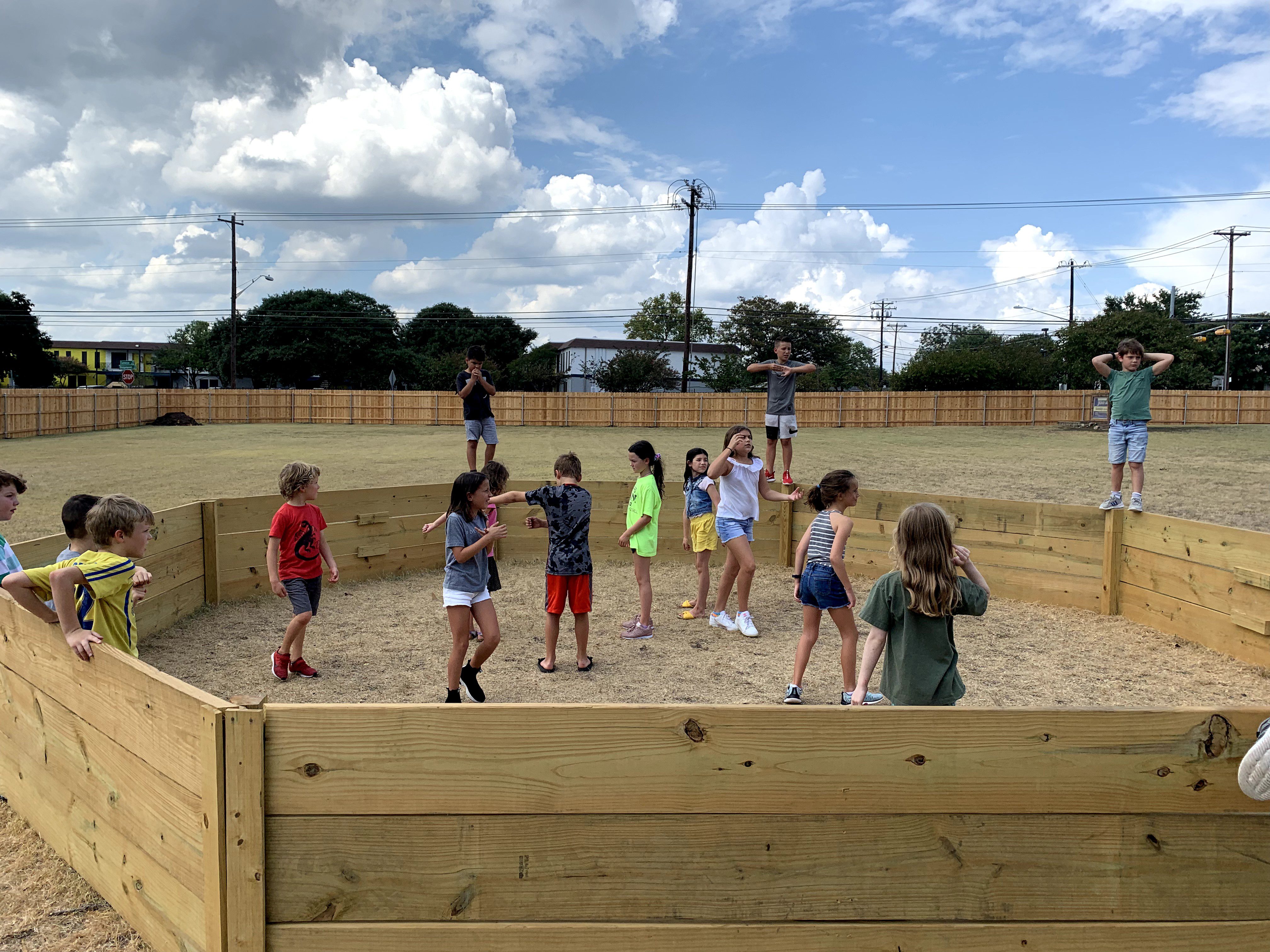 Over the past two weeks, new traditions have also been established such as, Game Time on Fridays, completing a group Challenge Donut, and eating together family-style for lunch. We have a studio full of puzzle-solvers here at Ascent so we brought out a puzzle table for the in-progress work.
In Week 2, the Eagles were introduced to their badge system on Journey Tracker as well as Writers' Workshop. This session's genre is A Letter to Your Hero. Eagles will spend time researching their heroes and then each will learn how to write a formal letter that elicits a response! In addition to Writers' Workshop, they learned more about our Expedition School Field Program and were awarded hats and their first Field Badges as part of joining this exciting new program (more in the coming weeks).
This week also marked the start of P.D. (Physical Development) with Ms. Janita and Art with Ms. Rebecca!
The Eagles have been busy building this new community! From starting the contract-writing process, to discussing freedom and responsibility daily, as well as being introduced to new peer accountability systems, the learning has been powerful and they have been working hard. In between the intentional discussions about community culture have been many moments of laughter, joy, and new bonds forming. Onwards!